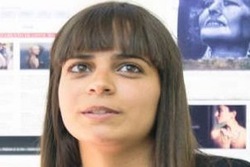 In 2016 I had participated as a volunteer at the project in the Middle Rhine Valley. And as an ultimate proof that I really enjoyed that experience, I came back! During summer 2017 I had the opportunity to be an intern at the European Heritage Volunteers and it was one of the most exciting experiences I have ever had. I travelled all around Germany and finished in Croatia. But it is not just travelling and visiting as a tourist. It is about the chance of living in beautiful places for two weeks and to experience their lifestyle, food, traditional songs and meeting the locals! I met so many interesting people and stories and I made friends from all around! The cultural exchange, especially felt in each international dinner or heritage presentation took me to Taiwan, Mexico, Lebanon, ... It feels like I did a world tour in just three months. As if all of this was not enough, this adventure also brought me some valuable knowledge. From the uniqueness of each heritage asset, the transmission of traditional techniques, the hands-on approach to the strong teamwork... I do not have words to describe how much I gained! I am very thankful for being able to understand how an organisation as European Heritage Volunteers works and to be a social leader in some of their amazing projects. I improved myself, both personally and professionally. Volunteering made me feel being part of something special, being linked with heritage, made me feel included in this professional and cultural field. I am happy to be part of this international family that cares so much about cultural heritage as it is our own home.

Mariana Lopes Martinho, Portugal
Master in Cultural Economics and Entrepreneurship
Volunteer in the European Heritage Volunteers Project "Upper Middle Rhine Valley" in 2016
Intern at European Heritage Volunteers in 2017
The European Heritage Volunteers Projects I had participated were absolutely the most significant experiences and adventures of my life. Nineteen weeks I have spent in 2015 and 2017 at ten projects at five heritage sites and met over than 200 volunteers. In this time I have not only carried out practical works in heritage preservation, conservation and restauration, but have learned the knowledge how non-governmental organizations in the field of heritage are structured, are organized and are working. It's definitely not easy for me as an Asian to travel to Europe frequently, that's why I joined as many projects as I could for each summer. During the projects I have gained a lot of useful professional experience and gotten many important friendships – but in first line I have gained the motivation to do myself something similar in the future. I highly appreciate the influence and the kind support of European Heritage Volunteers that helped me to figure out my way – now I am going to start to work for a non-governmental organization which is focusing on heritage in my country, Taiwan.

Chiu Po-Hsiang, Taiwan
Graduated from Master Degree "Architectural History and Heritage Conservation"
Intern at the project "Support of Technical Leading of Heritage Volunteers Projects" in 2015 and 2017
Volunteer at the European Heritage Volunteers Projects "The historic park of the former Waldhaus Grandhotel in Freudenstadt" and "Historic Mining Region Erzgebirge" in 2017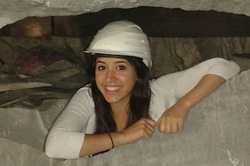 Participating in a European Heritage Volunteers Partner Project was a real valuable experience for me. It was a perfect balance between working on the project itself, getting cultural and architectural tours, and spending time with an international group of participants. It was impressive how involved the locals were. The people of Kastela, local volunteers, as well as the city administration were aware of our project and excited to see the results. I really had the feeling that our work has made a difference, and while it wasn't a hands-on project, it was an incredible success and learning process. I had the chance of experiencing a new and beautiful country, get to know its welcoming and warm-hearted people all while being involved in an exciting and useful project. European Heritage Volunteers and their partner Culture Hub Croatia did a wonderful job with the organization. I am grateful for having had the opportunity to participate and will definitely be applying for more projects! I mean, where else can you find such cheap volunteering projects that are really good, too?

Sandra Nasser, Lebanon / Germany
Bachelor in Architectural Studies & Master Student World Heritage Studies
Volunteer at the European Heritage Volunteers Partner Project
"Revitalisation of two towers in Kastela, Croatia" in 2017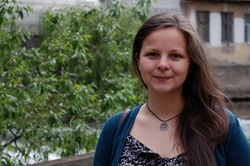 The two intensive weeks of volunteering in the parks of beautiful Weimar granted an insight of great value into the treatment of historical parks. Not only we acquired some know-how in maintenance activities of such sites, but by working on a historical path we became part of a real restoration project and "left our footprints" in Belvedere Park. We had the chance to work with and learn from highly qualified and enthusiastic professionals and to immerse ourselves in the world of picturesque landscape gardens. The superb organisation encouraged us to explore what Classical Weimar can offer – attention, you will probably want to return for a second time! –, and the bicycles provided for everyday use made the whole experience eco-friendly. Last but not least, the charming international team was full of surprises as for the rich cultural heritage of each participant. To be involved in a programme like this is beyond doubt a "win-win-win" opportunity.

Zsuzsanna Farkas, Transylvania / Romania
Landscape Architecture Graduate
Volunteer in the European Heritage Volunteers Project "Parks and Gardens of Classical Weimar" in 2017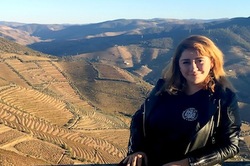 Participating as Social Media Volunteers is an inspiring experience in my professional life where I can apply different skills in the promotion of European cultural heritage.
The Social Media Volunteers for Heritage Training Seminar 2017 at Ossmannstedt was gathering a network of volunteers with an excellent professional background. In that fertile environment, original ideas were committed to the promotion of European cultural heritage. I have always believed in the power of multidisciplinarity, and the sharing of ideas as the practice of working as Social Media Volunteer for Heritage Times gives us another dimension of the power of communication allied to culture.
Participating as a European Heritage Volunteer motives me even further to get to know new places, to keep in touch with the local community and to have authentic experiences while searching for new stories. Plus, turning these experiences into content for the social platforms of the program, using reports, videos, maps and other resources are positively enriching for me.

Anna Karla Almeida, Brazil
Architect and Urban Planner studying Master "Technical Heritage & Territories of the Industry" in Évora, Portugal
Social Media Volunteer for Heritage since 2017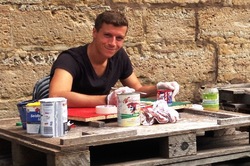 My ten weeks internship in Germany was a very rich experience; I could discover many places of the country, I met people from all over the world and worked in different places and in different fields. The internship led me to various heritage sites all over Germany – to a manor in Brandenburg, to a castle in Thuringia, to a mine in Saxony and to a wine valley in Rhineland-Palatinate. I discovered about the history of the country by the projects and by the cities I visited. I learned about renovation techniques by working under the guidance of professionals on different subjects such as masonry, carpentry and roofing. I felt like I was able to contribute to the organization by working and sharing my point of view into the projects. Through this volunteering experience I had the opportunity to improve my language skills by meeting and exchanging with people of different nationalities. I learned how to adapt myself to them and how important it is to understand and respect the way of life of everyone. Overall, my volunteering at European Heritage Volunteers was very amazing and rewarding. I was able to gain practical skills, work in a heritage environment, and make connections that will last a lifetime.

Florian Hervieu, France
Masters Student of Civil Engineering
Intern at the European Heritage Projects at "Gantikow Manor", "Lohra Castle", "Historic Mining Region Erzgebirge" and "Middle Rhine Valley" in 2017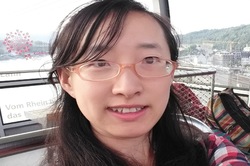 During summer 2017 I have participated in three European Heritage Volunteer Projects in Germany. These six weeks are a remarkable experience for me. We worked with the local experts, such as biologists and engineers, with the aim of maintaining the natural landscapes, protecting and promoting the cultural heritage of the sites. For instance, we had missions to plant cherry trees, to build dry walls for the vineyard, to restore historic paths of gardens and to trim grass and bushes. The projects in Weimar and in Upper Middle Rhine Valley provided both an education part, in which we learned not only about the history, culture and protecting measures of the region from the local organizers, but also from other volunteers about the heritage sites of their own countries. Hence, this volunteering experience enriched my knowledge of the protection of World Heritage sites, and offered me a chance to know people from different cultural backgrounds – some of them became good friends of mine. What's more, among all the good memories, my favourite parts of these projects are the dinners prepared by our volunteers. So we could taste the traditional dishes from all over the world, and the food get us to know more about each other. I hope to have more opportunities to volunteer for the cultural heritage in different countries in the future.

Xiaoqian Zhou
Master in History and Cultures of Food at François Rabelais University of Tours in France
Volunteer at European Heritage Volunteers Projects "Parks and Gardens of Classical Weimar", "Restoration works at Lohra Castle" and "Maintenance of the Cultural Landscape Upper Middle Rhine Valley" in 2017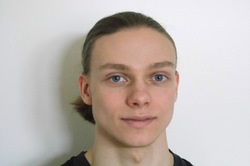 In summer 2017 I participated in two European Heritage Volunteer Partner Projects in Serbia and Croatia. The topics of work were different – documentation of old stone elements in Serbia and elaboration of proposals for revitalization of heritage buildings in Croatia –, but on both sites working with heritage was very impressive. It was surprising to see how people with different cultural backgrounds enriched the work. But of course not all was about working and there were a lot of time for sightseeing, swimming and just enjoying the Croatian summer with all volunteers. Thanks to the engaged organisation team, we had a great time all around.
Working with heritage – meeting interesting people – seeing different cultures – a perfect mix!

David Burkhardt, Germany
Student of Archaeology
Volunteering at the European Heritage Volunteers Partner Projects "Documentation of decorated stone elements in Caricin Grad" and "Revitalization of two Towers of Kastela" in 2017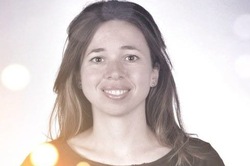 I enjoyed my participation in the seminar Social Media Volunteers for Heritage from various points of views: The Ossmannstedt Seminar Venue that was our home during those days was an oasis of inspiration in the middle of nature, in contrast with the touristic and university atmosphere of Weimar. As someone who is passionate about communication, it was a privilege to get to know and to learn from Europa Nostra's communication department and to meet colleagues that are so talented, kind and participative, with whom it will be a pleasure to give life to "Heritage Times". Finally, the seminar enabled me to discover the praiseworthy and tireless work of European Heritage Volunteers – my congratulations to all. I am a total fan of each and every one of your projects. This seminar was without a doubt an unexpected and totally recommendable experience. One that adds extra excitement to life!

Libe Fernández Torróntegui, Spain
Architect with Postgraduate Degree in Refurbishment, Restoration and Heritage
Participant at the "Social Media Volunteers for Heritage Training Seminar" in 2016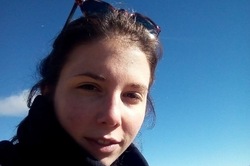 Looking back to my two-week volunteering experience in Ticino, Switzerland, I cannot help it but smile for the moments I spent there, as a member of a beautiful international team of ten people! From the very first to the very last day, the Foundation "Val Bavona" made sure to be the best host any workcamp could ask for. We had the opportunity to learn a lot of interesting things about natural heritage management and conservation in a stunning mountain region, to be a part of the effort to keep a landscape alive, to find history within nature, to cooperate, to have fun. Right now I find it hard to choose what I appreciated and enjoyed the most! The local food which was abundant, the cultural exchange with my co-volunteers, the work in the woods, the inventory in the traditional stone houses, the swimming in the lakes, the magnificent hikes, or the events offered by the Foundation "Val Bavona". Culture – heritage – work – adventure – friendship – joy! From every aspect, I can say that I left Ticino feeling "richer".

Eirini Daouka, Greece
Student of "Environmental Management of Mountain Areas"
Volunteer in the European Heritage Volunteers Partner Project "History in Val Bavona" in 2016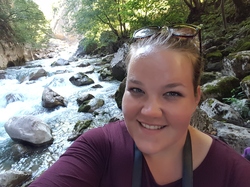 During summer 2016 I got to travel to two countries that I have only ever dreamt to see – Belarus and Kosovo. I spent a total of four weeks as a volunteer at the European Heritage Volunteers Partner Projects in Loev and Prizren - it was without a doubt one of the best summers of my life. In Belarus, we spent our days digging for artefacts underneath the shade of the trees looking out over the Dnieper river, and more than one of our nights around bonfires sharing life-experiences. The locals were so curious that some of them passed by a few times a day to see what we were doing, and more than once someone picked up a shovel to help share the workload. The project in Kosovo granted us a glimpse into an often-misunderstood society brimming with potential and proud to share their cultural heritage with foreigners. The highlight of the project was the excursions, which showcased the immense wealth of cultural heritage that this country has to offer. I loved the summer I spent with European Heritage Volunteers – I met real people and had real experiences, and to me this is what volunteering is all about.

Stenette van den Berg, South Africa
Masters Student, Dynamics of Cultural Landscapes and Heritage Management
Volunteer in the European Heritage Volunteers Partner Projects
"Archaeology in Loev" and "Archaeological Research at Prizren Castle" in 2016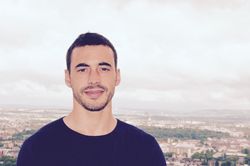 The World Heritage Young Experts Forum was one of the most genuinely educational and inspiring experiences I ever have been part of. In these two weeks I felt like I was not only immersed myself in another culture, but experiencing the culture of 31 different countries from all over the world at the same time and place. The workshop on the restoration of scenic dry stone walls organised by European Heritage Volunteers was a really great input due to my expertise area. I learned more about these traditional techniques, which recall me to the famous quote "the more simple, the better", because that's how I see myself as a young civil engineer. From this experience I acquired valuable knowledge regarding UNESCO's principles and standards, how to address issues concerning the sustainable preservation and management of World Heritage sites, and I learnt to value even more the role of volunteering. This experience brought me closer to heritage-related matters and has motivated me to reorient my career as a young professional.

Rui Maio, Portugal
PhD student, Department of Civil Engineering, University of Aveiro
Participant of the "World Heritage Young Experts Forum 2015"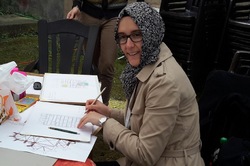 The World Heritage Young Experts Forum is one of the great experiences in my academic life. I have learnt a lot and had the opportunity to exchange many different ideas within two weeks. The program was scheduled in a way that the participants, and so did I, had the chance to examine ourselves on what we first trained during the seminars and discussion sessions. Moreover, in an enjoyable but also properly serious way, I experienced the principles and rules of UNESCO World Heritage Committee via the Committee Model Simulation Game. Upon this great experience and what I gained through, I am now able to plot a route for both my professional carrier and personal life considering what I have exchanged with the young experts from 31 different countries and endeavors of the organization team. As I am a young architect who lives in the "Cradle of Civilization", I have always been highly concerned with our heritage by all means.

Şerife Özata, Turkey
PhD Student in the Department of Architecture, Yıldız Technical University
Participant of the "World Heritage Young Experts Forum" 2015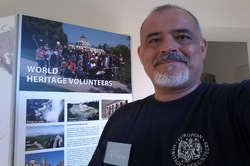 After six weeks of volunteer work at Belvedere Castle complex near Weimar where I was responsible for the information and the guidance of the visitors at the exhibitions about "World Heritage Volunteers" and "World Heritage Sites in Germany" I can summarise that it was for me an amazing experience – I lived in Germany not as a tourist, but as an inhabitant, I met so many people with very different backgrounds with whom I will keep in touch also in future and I improved my knowledge of German language. I am proud of having been a part of European Heritage Volunteers and looking forward to take part in new volunteer projects.

Kadir Celal Aksu, Turkey
Tourist Guide
Volunteer in the project "Guest Guiding at World Heritage Sites" in 2015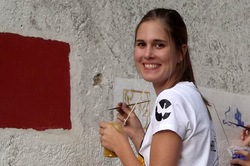 Within the framework of the World Heritage Volunteers project in Évora I was able to expand my knowledge of the application and preservation of historical techniques in a practical way. The preparation of the lime stone paint was especially important for my appreciation of the relationship between the application material and the foundation. Furthermore, the programme gave a valuable insight into the heritage management of the municipality of Évora. Through a varied schedule, which we received before arrival, the participants got to know several facets of Portuguese culture – architecture, landscape, cuisine and music. My personal highlight of the programme was the sgraffito and fresco workshop, where we could experiment artistically. The whole programme was very well organized. I would recommend it to anyone who wants to develop their skills in traditional applications techniques, whilst working in an international team.

Carola Neydenbock, Germany
Student of Heritage Studies
Volunteer in the project "The Whitewashed Heritage of Évora" in 2015

The World Heritage Volunteers project was my first volunteering experience. The two weeks programme consisted of activities like introduction to the techniques of limestone whitewashing, workshops in painting techniques like fresco and sgraffito and hands-on whitewashing of walls in the historical town centre of Évora. For me, it was a real life demonstration of the concepts of conservation, problems and challenges that I studied about and a way of contributing to the common heritage. I got an opportunity to interact with people belonging to different cultures and make friends for life. Warm and welcoming local people, local food, international friends, interesting workshops and painting the walls – a truly unique way of experiencing a place. The organisers and everyone involved made the programme a memorable one!

Krupali Parekh, India
Student of World Heritage Management
Volunteer in the project "The Whitewashed Heritage of Évora" in 2015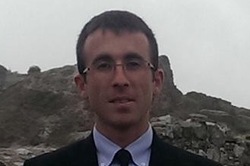 I am very pleased to have been part of an excellent activity in a beautiful city with good people from all around the world. It was my dream to work and to learn in different cultural heritage sites together with different people representing different cultures. For two weeks I lived my dream. Every day we learnt something new, every day we learnt how to protect and promote cultural heritage. Diversity is rich as evidenced by World Heritage Volunteers.

Isuf Koci, Kosovo
Head of Division for Protection of Tangible Cultural Heritage
Volunteer in the European Heritage Volunteers Project "Parks and Gardens of Classical Weimar" in 2015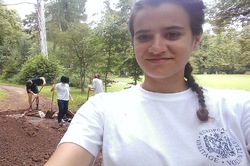 Met friends for life, worked on marvelous locations in the morning, participated in social and cultural events in the afternoon and all the while contributing to the preservation of our common heritage. Not bad for just two weeks, right? The international atmosphere made it even more special because I had a taste (both metaphorically and literally; we were cooking traditional dishes from our countries) of cultures I haven't had contact with before.

Teodora Markovic, Serbia
Student of International Studies,
Volunteer in the European Heritage Volunteers Project "Parks and Gardens of Classical Weimar" in 2015

For me the project was an amazing way to learn about many new cultures, to meet people from all over the world, who share some of the same interests and who are broad-minded. Volunteering is a great way to travel, the people we worked with were welcoming and the work itself was satisfying. The project was very rewarding: I connected and engaged with my fellow volunteers and gained new perspectives and understanding about various issues. By the end we had become good friends and are still in touch. I gained in self confidence, independence and learnt more about myself.

Jessica Jacques, Ireland
Student of European Studies
Volunteer in the European Heritage Volunteers Project "Parks and Gardens of Classical Weimar" in 2014